The Cleaning Chronicles: The Impact of Covid 19 on Your Business.
February 26, 2021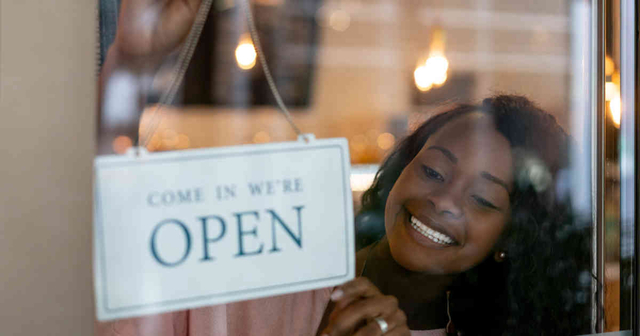 There is a light at the end of the tunnel! Vaccinations for Covid-19 are expected to increase in the coming months and hopefully put an end to this terrible pandemic. While this is great news, business owners must stay vigilant in the fight against spreading the virus. Covid-19 has forced business owners to be creative to survive. Jay McMillian, owner of Royal Services, offers some advice based on his experiences:
What effect does Covid-19 have on your business?
When Covid hit in March 2020, it was very unnerving for myself and other business owners. One of the first thoughts going through my mind was, oh no, what is going to happen to my business? We (Royal Services) worked hard to maintain the same customer service level we always had but it was difficult.
We kept getting phone calls with clients saying, we need to suspend service, or we need to cut back on services. We worked hard to search for new clients and acquired H&R Block Tax Service. This account included 40 buildings that needed to be cleaned and disinfected every week. This was huge for us and helped to fill in some of the gaps. I know a few business owners who were suffering and their businesses never came back, but we were fortunate to see an increase in our cleaning/disinfecting services.
Royal Services had to adapt to the new business environment. We used the new HR Block account as a model for our new Covid-19 services. We decided to add a new disinfecting service to keep up with the demand. Royal Services always offered a disinfecting service, but not to this scale. We started disinfecting all touch points for all 40 buildings and used this as a model for our services going forward.
What kind of questions do clients ask when they are seeking to acquire services with you?
Businesses still have the same needs but are very concerned. Business owners want to be assured that we are doing the best job that we can. We assume that you need disinfecting services when you come to us, so that's a good place to start. We have great Google reviews and references from some of our larger clients, so this should put people at ease.
How do you define touchpoints?
Door handles, push plates, mail stations, counters, elevator call buttons inside and out, light switches, basically anything you can think of that the public is touching.
What kind of things have you required your staff to do?
I require my staff to wear face masks whenever they work. We supply gloves if needed and have cleaner at every location premixed and ready to go. It's important to have the right concentration to ensure effectiveness.
Have you had anyone call in panicked about Covid?
Oh yes, all the time! Businesses may have staff, management, or people they do business with that are at higher risk for contracting Covid-19, so we have had to disinfect entire offices and workplaces. I think it helps with peace of mind.
What are some things you see businesses doing on their own to increase safety?
Some buildings have limited people visiting tenants or prohibit it all together. Think of a residential building that is mostly senior citizens. If you can limit the public from coming into visit, that can help fight the spread of the virus.
If there is one area in a business to keep clean, what do you think is the most important?
Cleanliness can be for perception; if a business is clean it's more inviting to come into. Pre-Covid I would say it's about the way your business flows into the building. For example, we would really focus on the glass on doors when entering a building. That is still important, but with Covid the focus is on disinfecting - it has to smell clean. When people see us "in-person" disinfecting they feel reassured that we are doing all we can.
What would you say to a business that does not have a cleaning service?
Be careful! People can tell when things are not clean. Dust builds up in corners, salt from the winter builds up, there are SO many things that can happen. Cleaning sends a message; you don't want people to feel uncomfortable.
In conclusion, there have been major breakthroughs with vaccines and treatments for Covid-19 that will eventually end the pandemic, but remember to stay vigilant in your business's fight to stop the spread. If you're a business owner and need help with a cleaning plan, contact Royal Services, let our experience help your business succeed through this horrible pandemic.